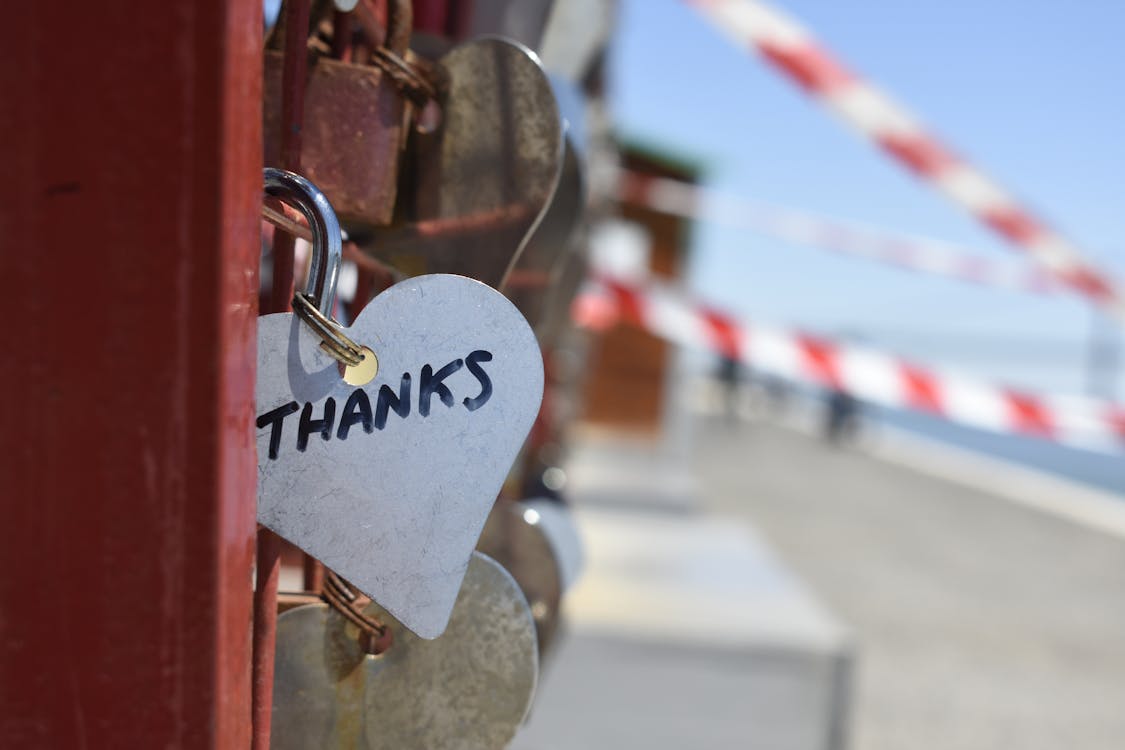 My mother told me "You take and you give." You shouldn't take anything for granted. When someone gives you something, if you take then you give something back. The rule applies to everyone. If you give something to a friend, he/she should want to give back. It doesn't matter if you need back a favor. It doesn't matter if the thing you gave was small or big for you. They took and now they should give. And I've learned that was gratitude.


I had a friend long ago in high school. The guy was rich. His father was a millionaire in Korea. He was a fun guy. I didn't think much about anything until he made a trip to visit my family in Vietnam.


When we were at school together in the States, everything was casual and normal. He borrowed a pencil. When he returned, he said thanks to me. I bought a 99c package of instant noodles while he bought a 2.99$ one. He sometimes gave one of his to me. He thought I was poor and I wouldn't buy a 2.99$ package. That was true. I was poor and I wouldn't buy a 2.99$ package, because I could have instant noodle for .99c. I was a high school student, which meant I was poorer than even a college student, dirt poor. It bothered me a little but I didn't mind. He was trying to be a good friend, being a millionaire's son himself. He tried. So I always said my thanks.


We were very good friends. He made a trip to Vietnam to visit me for a summer. Besides the fact that his father was a millionaire, the Korean currency was worth way more than Vietnamese currency. And US currency was worth way more than Vietnamese currency. When he visited me, he joined my family and my uncle's family to a 4 days vacation to the beach. My family took care of everything: accommodation, transportation, and meals. We had fun. My friend got along well with my family. Everyone enjoyed their time. When we came back from the trip, my uncle called me and asked about my friend. He asked why he never said thank you. Then, I realized that was the case – my friend never said thanks to my family.


I asked my friend, why that was. It was a little thing but it bugged me because I couldn't understand why. He was surprised that I brought it up. He was a little confused and thought my family wouldn't mind. "What does that mean?" I asked. He knew that my family's money didn't mean much in the US because of the difference in currency value and living standards in the two different countries. But he assumed my family was doing ok in Vietnam so giving a trip didn't mean much to them financially. He thought it was very kind of my family, just that he also believed it wouldn't much of a financial burden to my family. So it meant something to him but didn't mean much to my family so he thought they wouldn't mind. Like, when he gave money to beggars or homeless people, he wouldn't expect a thank you either since the amount of money he gave out wasn't much to him. When he gave me the package of noodles, he didn't expect a thank you from me either.

Needless to say, I was surprised. I didn't agree with him. It wasn't the way I was raised but I understood what he explained. I was also young back then but all I remembered was telling him "Dude, that was not how everyone thinks and not how this works." Then it was his turn to be surprised.

I wasn't sure whether or not he agreed with me. But he understood. Just like me, hearing his explanation about his side of the problem for the first time, it was for him the first time to hear my side. I realized something I thought was common sense, apparently wasn't for everyone. Whenever you take, before even you give, you say thank you. When you are grateful, when you are touch, you say thank you.

My friend came see my uncle before leaving Vietnam to say his thanks, said he was very grateful for my family's hospitality.

We were good friends for a long time, all the way till after college. Then I lost contact with him when he had to join the Navy. I always remembered him as a guy who was not from my world but always tried really hard.